Details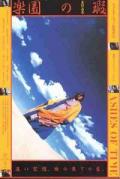 Title

Ashes of Time

Director

Wong Kar-Wai

Cast

Brigitte Lin, Leslie Cheung, Maggie Cheung, Jackie Cheung, Tony Leung Chiu-Wai, Tony Leung Kar-Fai

Length

107 min.

Released

1994
Review
Best known in the states as the movie from which Wong Kar-Wai took a break to make Chungking Express, Ashes of Time is a masterpiece in every way.
Longtime Wong Kar-Wai collaborator Christopher Doyle, only recently the recipient of popular acclaim due to his beautiful work in Hero, provides what is probably his most audacious cinematography to date. That Ashes of Time is probably among the saddest films ever produced is almost forgotten in the midst of such startling visual invention. The film even changes aspect ratios a number of times.
The story doesn't follow Leslie Cheung so much as it idly circles him, characters coming and going in a convoluted web of narative that doesn't even seem to try to make that much sense. But we don't care. The feeling is so enveloping, so all consumptive that a linear story would simply have been a distraction.
Along with Leslie Cheung, the film features a virtual cavalcade of Hong Kong superstars: Maggie Cheung, popstar Jackie Cheung, Brigitte Lin in (probably) two roles and both Tony Leungs (Leung Chiu-Wai and Leung Kar-Fai).
Though this is a swordfighting epic, the swordfights take up little of the run time and are filmed in an off-putting stutter-motion (the one advantage Hero has on it). In fact, Hero should not be talked about without giving mention to the superior Ashes. In reviews of Hero everybody mentioned Zhang Ziyi in connection with Crouching Tiger, Hidden Dragon, but no one mentioned that both Tony Leung and Maggie Cheung, along with Chris Doyle, had all been together before in another big-budget high-art kung-fu epic. The only difference is this doesn't have Zhang Yimou's stodgy Fifth Generation staging.
Rating

7/8

Reviewer

Published